Support for West Papua at the Pacific Islands Festival Europe 2016
August 18, 2016
On 30th July, the West Papua community of the UK  joined the Pacific Islands Festival Europe 2016 together with Pacific Islands brothers and sisters who all joined to send a strong message of support for West Papua's freedom.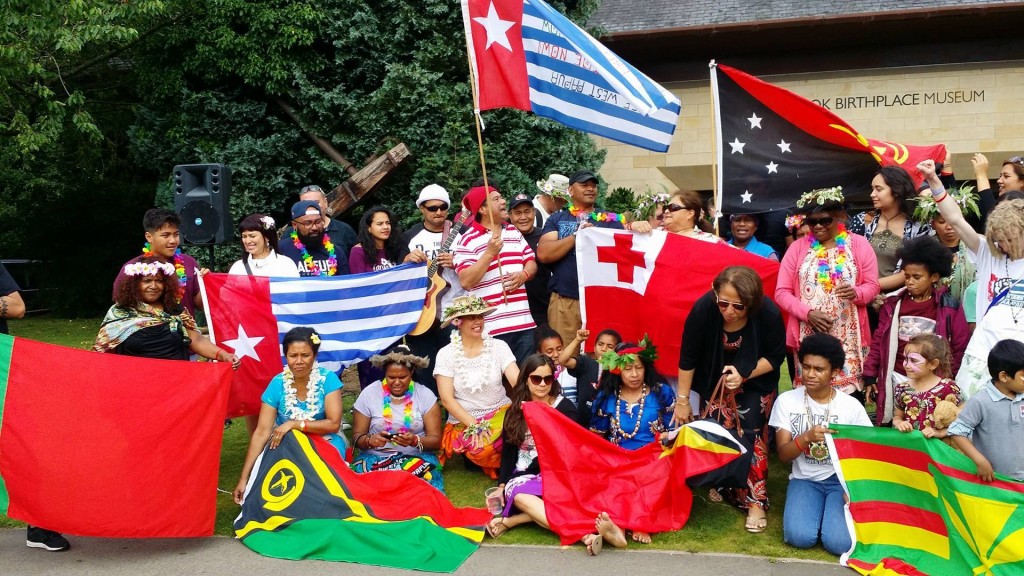 The festival brought Pacific Islanders together from Melanesia, Micronesia and Polynesia together to celebrate the diverse and vibrant cultures of the Pacific. West Papuan dances and songs were performed to raise awareness for West Papua's freedom and the The Pacific Breeze band wrote their own Free West Papua song to show support for their Pacific Islander family in West Papua.
We would like to thank everyone who came to this wonderful event and supported the freedom of West Papua, including all the performers and organizers of the pacific Islands Festival.
We are all ONE Pacific Islands family and we will continue to come together and strive together as ONE people for freedom!