Action Needed: Ask your UK MP to attend the February meeting of the All-Party Parliamentary Group on West Papua
February 1, 2016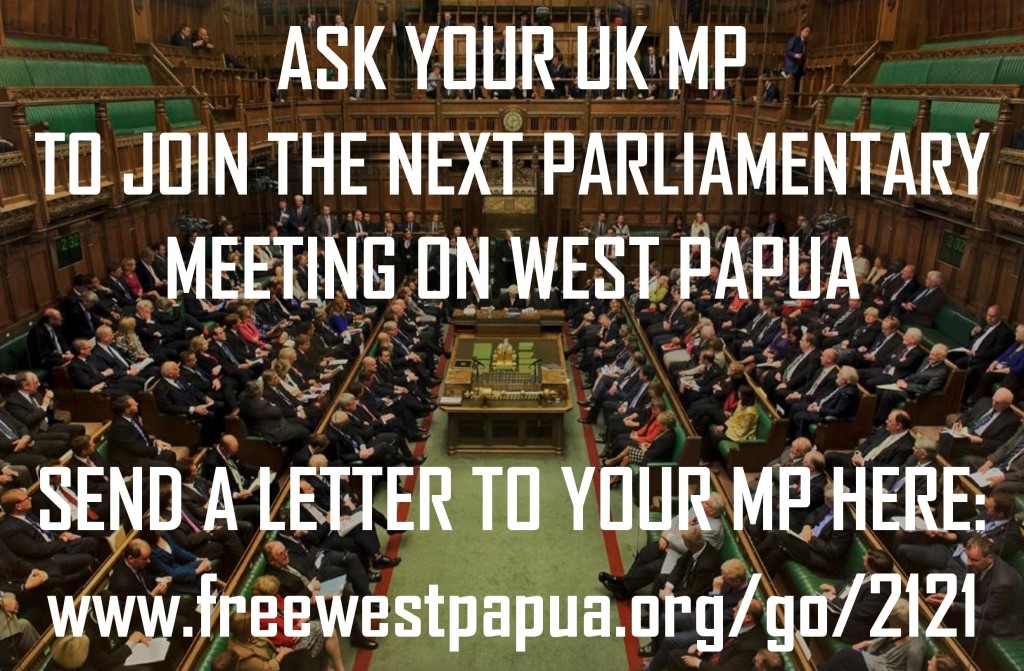 UK SUPPORTERS- URGENT CALL FOR ACTION
We are asking all of our UK supporters to contact their local representatives to urge them to attend the next meeting of the All-Party Parliamentary Group (APPG) on West Papua on the 23rd of February.
Your MP has a duty to represent your concerns within Parliament and this is your chance to raise their awareness and compel them into action! The UK is a current member of the Human Rights Council and we need to make sure that the Government sends a clear message that the situation in West Papua is unacceptable.
Below follows a letter from West Papuan Independence Leader Benny Wenda asking people to please support the cause by writing to their MP and asking them to attend this important meeting.
Dear UK friends and supporters of the Free West Papua Campaign,
On behalf of my people, I would like to offer my heartfelt thanks to all friends and followers who stand beside us in our struggle for independence.
Together we are making our voices heard in the call for freedom and the Campaign continues to gain strength with each new voice that is added. PAPUA MERDEKA!
We now need your help to make our voice even louder within the international community and this is the time to act.
With each new voice that is added, our cry for freedom becomes louder.
Thank you again for standing with us in this struggle.
Yours Sincerely,
Benny Wenda
West Papuan Independence leader.