Benny Wenda addresses and thanks Oxford City Council for their support
December 8, 2015
Today, Benny Wenda addressed the entire Oxford City Council in the United Kingdom and thanked them for the tremendous support Oxford continues to show for West Papua's freedom.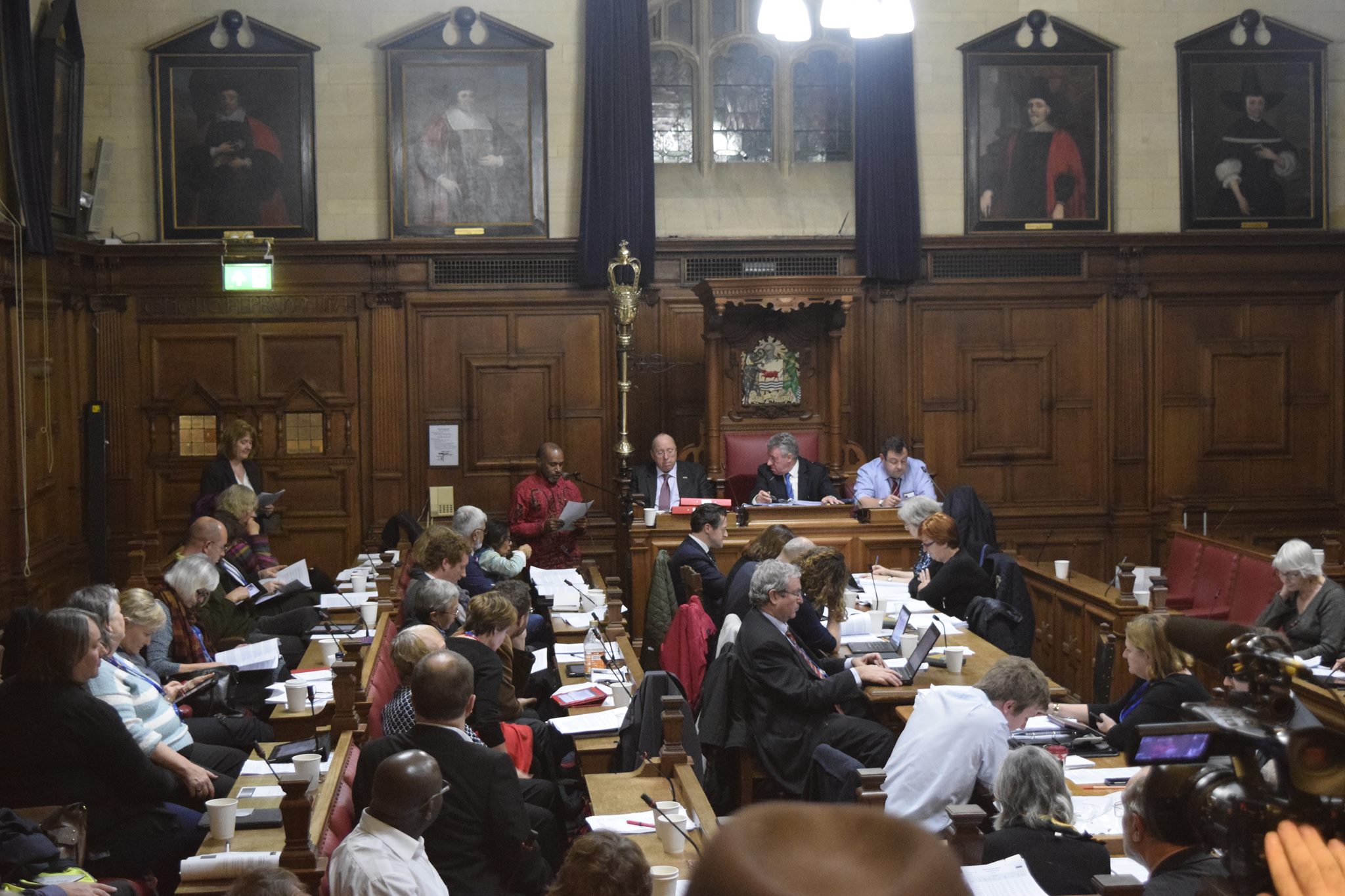 He said, "We West Papuans feel that this Campaign is very safe in the hands of the people of Oxford. From this city and from all around the world, we are making West Papua's history and one day the people of West Papua will be sure to pay our forever enduring gratitude and thanks to all of you again when West Papua is finally free at last. Oxford will be forever in our hearts and minds.
"I look forward to keep walking arm in arm with yourselves and with my people as we continue walking down the long road to freedom."
After his speech, he was greeted from across the Council with a standing ovation and support from all around the room
.
The Leader of Oxford City Council, Councillor Bob Price praised Benny Wenda's speech and gave tribute to his strong resilience in the struggle. He spoke of how Oxford was proud to support a Free West Papua and how the Council will walk with Benny Wenda on the road to freedom together.
Thank you all very much Oxford City Council!