Walks for West Papua's Freedom being held today in PNG
September 8, 2015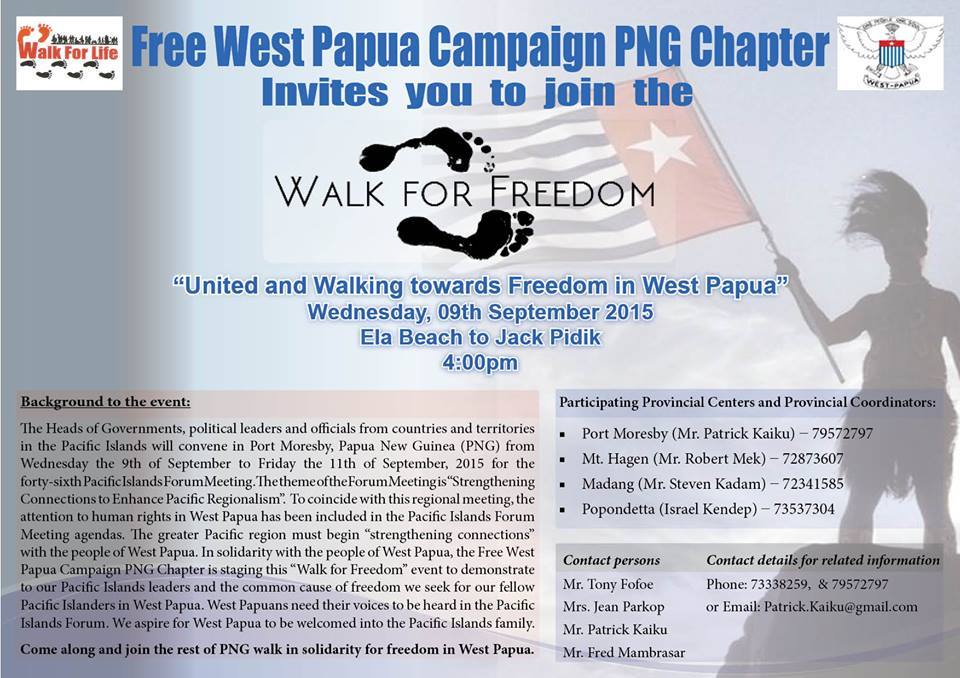 Join the Walk For Freedom, for all West Papuan wantoks!
Today at 4:00pm there will be a Free West Papua march in Port Moresby, Papua New Guinea starting at Ela Beach and on to Jack Pidik!
For more information, please see the poster and take a listen to this ABC News interview with Free West Papua Campaign-PNG Coordinator Fred Mambrasar about the upcoming walks for freedom in Port Moresby, Popondeta, Madang and Mt Hagen.

NCD Governor Hon. Powes Parkop, LLB, LLM,MP will lead the walk which aims to bring thousands of people marching for the freedom of PNG's West Papuan brothers and sisters!