Free West Papua protest outside the Indonesian Embassy in London
May 2, 2015
Today we protested outside the Indonesian Embassy in London, the United Kingdom to demand an end to Indonesia's brutal occupation of West Papua.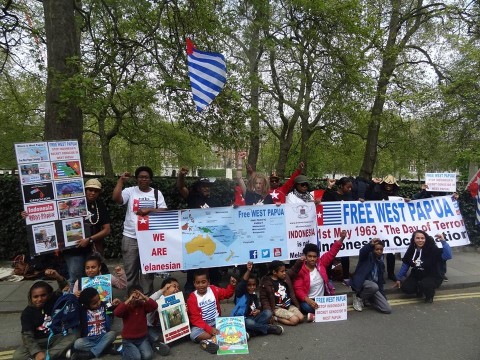 Yesterday marks exactly 52 years to the day when Indonesia first illegally occupied West Papua on 1st May 1963. It is known to West Papuans as "The Day of Terror".
Thousands of people took to the streets in West Papua yesterday to reject Indonesia's Day of Terror and the ongoing terror and illegal occupation of West Papua. Over 200 West Papuans were arrested and many were tortured.
Today when the Free West Papua Campaign protested in London we received a lot of support from many people and raised a lot of awareness on streets. We would like to thank everyone who attended the protest and showed support for West Papua to be free.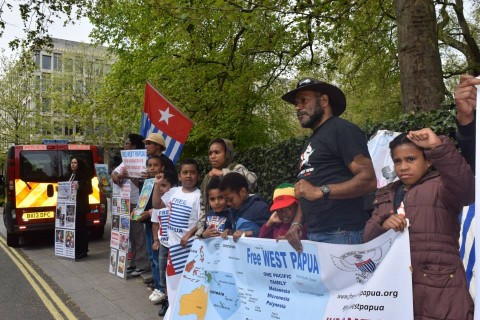 Freedom for West Papua!
Photos from this protest can be found on the Free West Papua Campaign Facebook Page