Launch of PNG Union for West Papua
April 2, 2015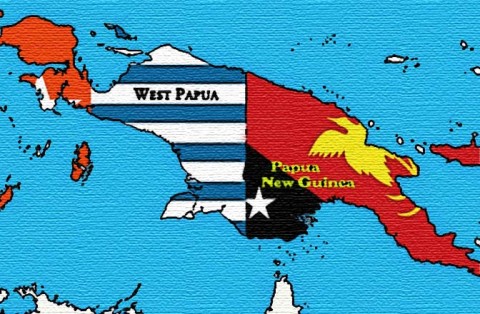 Date: 03rd April 2015 – This Good Friday
Venue: Granville Motel. Port Moresby, Papua New Guinea
Time: 1:00 – 4:30 pm
Guest speakers: Hon. Gary Juffa, Governor of Oro Province & Leader for Peoples Movement for Change (PMC) Party. Governor Powes Parkop, John Tekwie, David Kua
We are openly inviting citizens, supporters and sympathizers of Free West Papua movement to come and witness the event.
PLEASE COM IF YOU CARE ABOUT WEST PAPUA!!
There will be display of varieties show of pictures and classified information released to the Papua New Guineans relating to cases of atrocites and genocides committed by Indonesia's governments against our West Papuan people struggle for independence since July 01st 1961.
Please see program and launch flier (picture) attached. For a PDF file of the program please visit PNGFWP Face Book group and download document in the files section: https://www.facebook.com/groups/626205500764406/
Any questions please call:
David Dom Kua – 72119785
Dilu Okuk – 73836128
Kenn Mondiai – 71067856
ALL ARE WELCOME TO SHOW YOUR SUPPORT FOR OUR MELANESIAN SOLIDARITY & UNITY FOR THE LIBERATION OF WEST PAPUA