Exhibition to celebrate the life of Benny Wenda and the people of West Papua
April 4, 2014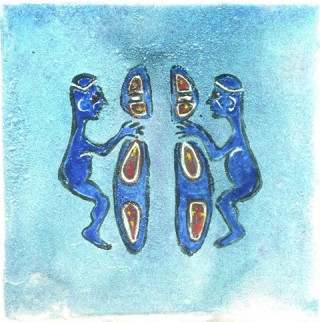 We are very pleased to inform you of an upcoming art exhibition in London which will educate people and celebrate the life of Benny Wenda and the people of West Papua.
Espacio gallery is pleased to present "Edge of Ordainary" an exhibition of new works by international artists which explores the position of art and the artist within a multimedia society. Pamela M Gerrie's work "The Angel and the Princess" is about Benny Wenda and the West Papuan people and incorporates written contributions from people from all walks of life who helped protect and support Benny and his family on their arrival and stay in the UK.
Espacio Gallery, 159 Bethnal Green Road, Shoreditch, London (2 mins from Brick Lane) .
1st may 4 -6 pm, press 6-9 pm private view
2nd- 12th may 1-7 pm daily
13th may 1-4 pm