British government concerned about situation in West Papua
July 25, 2013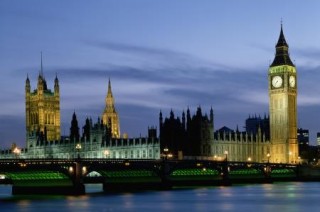 The British government was questioned in the House of Lords last night about the ongoing crisis in West Papua. Baroness Warsi, speaking for the British government recognised that "the events surrounding the 1969 Act of free Choice continue to be a controversy", whilst Lord Avebury suggested that Indonesian President SBY "should be invited to the UK in September 2014 ( for the referendum on self- determination in Scotland) so that he can see how we deal with demands for self-determination in this country". Baroness Warsi said in her closing statement that "We all agree that the situation in Papua is of concern".
The full transcript of the session can be accessed through a link at the end of this report.
Report
Lord Harries of Pentregarth, former Bishop of Oxford opened the session by stating, "My Lords, violations of basic human rights in West Papua are not only continuing but becoming more frequent. In 2012-13 there were numerous incidents of West Papuans being shot, arrested and tortured simply for taking part in peaceful demonstrations. Leaders of the West Papua National Committee—the KNPB—are particularly targeted. To give just one example, at a peaceful demonstration on 1 May this year, three Papuans were shot—killings which were rightly condemned by both the UN High Commissioner for Human Rights, Navi Pillay, and Amnesty International. A list of 30 such incidents involving arrests for peaceful protests in just two weeks in April and May this year was sent to the OHCHR in Geneva by TAPOL on behalf of eight international organisations concerned with West Papua."
He continued, "The truth cannot be hidden forever. The 1962 New York agreement signed between the Netherlands, Indonesia and the United Nations guaranteed an "act of self-determination" for the people of West Papua. In 1969 that so-called Act of Free Choice took place." Lord Harries then quoted Baroness, Lady Symons of Vernham Dean, who on behalf of the British government admitted on December 13th 2004 that, "there were 1,000 handpicked representatives and that they were largely coerced into declaring for inclusion in Indonesia".
Lord Harries further continued, "Given that the former UN Under-Secretary-General, Chakravarthi Narasimhan, admitted publicly in 2004 that the 1969 so-called Act of Free Choice was in effect a sham, will the Government join with International Parliamentarians for West Papua and International Lawyers for West Papua in asking the UN to conduct an inquiry into what happened in 1969 and then to instigate a referendum on the issue in West Papua itself?
Lord Harries added, "Given the 2010/11 referendum on self-determination in South Sudan and the upcoming referendums on independence in New Caledonia—Kanaky, Bougainville and Scotland, and bearing in mind what happened in East Timor, would it not be prudent, as well as absolutely right, to press for a true, internationally monitored referendum? This issue is certainly not going to go away, however much the Indonesian Government might wish that it would."
Lord Kilclooney then addressed the chamber. He stated, "This is a subject that I knew nothing about until I came to the House of Lords". "It is a subject that is rarely mentioned in the press and the rest of the media or by the Government. It is not only a tragedy but, in the context of many tragedies around this world, one of the worst that I have come across" Regarding the Act of free Choice he stated, "there was no free choice. In fact, the Indonesians selected 1,000 chosen people to vote on behalf of the entire West Papuan population. They selected who could vote and more or less told them how to vote. They said that that was how democracy worked, that West Papua had expressed its opinion and that it wanted to be part of the Indonesian nation. Regrettably, there are now almost daily atrocities that are never reported in the media."
He then continued, "The silence of the world on the tragedy of West Papua is amazing". "The international bodies and the United Nations itself, with their disregard of what is going on in West Papua, have been shameful in their attitude." He asked the British government, "Does the Minister agree that the people of West Papua—I stress "the people"—never voted to be part of Indonesia?" Lord Kilclooney went on to suggest, "I suggest that the Indonesian Government should start a dialogue with the church leaders under the chairmanship of an independent statesman drawn from outside.
Lord Hannay of Chiswick, who had previously been to West Papua as an advisor to BP then stated "That there have been and still are abuses of human rights in West Papua, mainly committed by members of the Indonesian armed forces and police, is really not in doubt. But because of what I regard as the Indonesian Government's misguided policy of banning visits to the provinces by international journalists and NGOs, too little is known about these abuses, their nature and the background to them. Where secrecy prevails, rumour and allegations flourish, which is why I regard the Indonesian Government's policy as misguided."
He added, "the Indonesian Government need to demonstrate respect for the cultural particularities and identity of indigenous Papuans. These are real and based on centuries of history. Any attempt to homogenise the provinces to a kind of Indonesian norm, or to encourage substantial inward migration from other parts of Indonesia, would inevitably raise tensions and lead to the sort of incidents at which human rights abuses have occurred and are still occurring. As the example of East Timor showed, a policy of repression is only too likely to be counterproductive"
Lord Avebury then addressed the audience, "My Lords, the noble and right reverend Lord, Lord Harries, reminded us of the betrayal by the UN of the people of West Papua after Indonesia invaded and occupied the territory in 1961; it then connived with the so-called Act of Free Choice, when 1,000 handpicked men were coerced into ratifying the annexation. Today, unfortunately, the UN seems just as helpless in dealing with the gross and persistent violations of human rights" He continued, "Those who continue to speak about self-determination for the territory, as they have every right to do under Article 1 of the International Covenant on Civil and Political Rights, risk prosecution under Article 106 of the criminal code [of Indonesian], which prescribes life imprisonment for any attempt to separate a part of the state. I hope that the Prime Minister will invite President SBY to visit the UK in September next year so that he can see how we deal with demands for self-determination in this country."
He added, "The Indonesians should recall their own experiences with East Timor, mentioned by the noble Lord, Lord Hannay, which achieved independence, and Aceh, which gained a substantial degree of autonomy, after long and bloody struggles. In both cases, the results were achieved through dialogue, as I remember from having been an adviser at the talks between the Indonesians and the Free Aceh Movement between 2000 and 2002. That process, and the agreement subsequently moderated by former President Martti Ahtisaari of Finland, could form a model for eliminating the causes of human rights violations in West Papua, rather than Indonesia pursuing futile attempts to eradicate the movement for self-determination by military force and draconian laws."
Lord Collins of Highbury then stated, ". Indonesia's treason laws continue to be used to punish free expression. Peaceful demonstrations are banned and attacked by the security services. In the past 12 months there have been numerous incidents of Papuans being shot, poisoned, arrested and tortured for taking part in peaceful demonstrations and other activities associated with independence aspirations.
Lord Collins raised the issue of,  "continued evidence of intimidation, threats and violence against local journalists. As the noble Lord, Lord Kilclooney, reminded us, the international media are barred from entry".
He added, "As the noble and right reverend Lord, Lord Harries, reminded us, the most recent example was the peaceful demonstrations on 1 May 2013 to mark 50 years of Indonesian control over West Papua. Three Papuans were fatally shot. Following this, a demonstration was planned to commemorate the three people who were killed. The local police banned the demonstration, which took place anyway. The demonstration was repeatedly attacked by police, and four members of the West Papuan National Committee, including its chairman, were arrested and reportedly tortured."
The Senior Minister of State, Department for Communities and Local Government & Foreign and Commonwealth Office, Baroness Warsi, then spoke for the British Government.
She stated, "I echo the concerns raised by the noble Lord, Lord Collins of Highbury, about journalists, NGOs and international organisations—including the International Red Cross, which has extremely limited access to Papua —and we have raised these with the Government of Indonesia at all levels. As the noble Lord, Lord Hannay, reminded us, without opening Papua up, there is a risk of misreporting or incidents being misrepresented. Incidents will remain hard to verify as long as Papua remains closed.
She added, "The Government are resolute in demanding that human rights be respected by all in Papua. We make this absolutely clear to the Indonesian Government at the highest levels. In the past 12 months alone, my right honourable friend the Prime Minister and President Yudhoyono discussed Papua when they met in November during the state visit—I can confirm that on the record. The human rights situation in Papua also features regularly in our discussions with the Indonesian Foreign minister"
Baroness Warsi stated, "Like the noble Lord, Lord Kilclooney, I recognise that the events surrounding the 1969 Act of Free Choice continue to be a focus of controversy" she also added, "We all agree that the situation in Papua is of concern and that we should continue to speak out against violations, whoever commits them, which contravene human rights and international law."
Ends.
A full transcript can be found via this link