Help their voices reach the UN this August
Thousands of West Papuans have signed the petition since it was launched in January. The Indonesian authorities have responded by intimidating and even arresting groups and individuals who have signed it. The Avaaz website, which is hosting the online petition, has also been blocked across the whole of Indonesia.
This August 6 swimmers are swimming 69 kms. 30 hours!, across Lake Geneva taking one of the most important messages directly from the people of West Papua, to the UN headquarters, calling on an end to the genocide. We want to ensure that names from around the world join them, so PLEASE continue to sign & share the petition with everyone you know. Solidarity!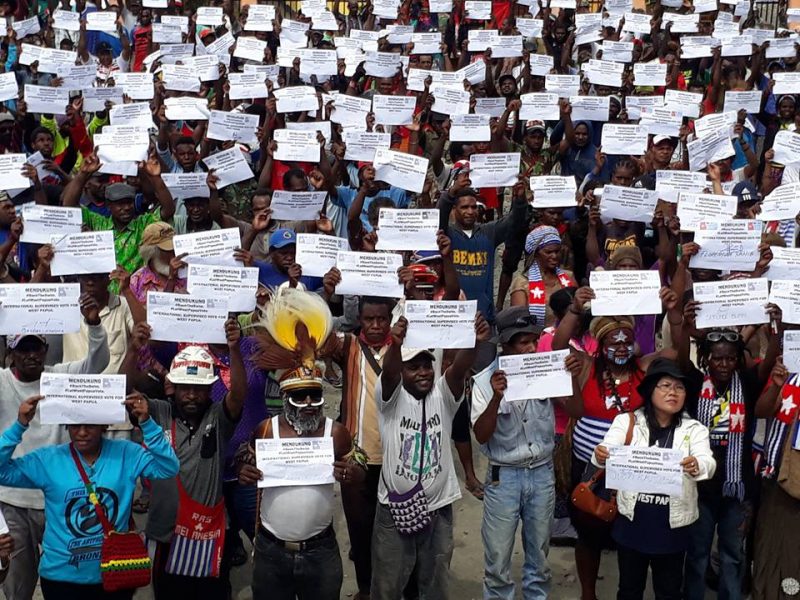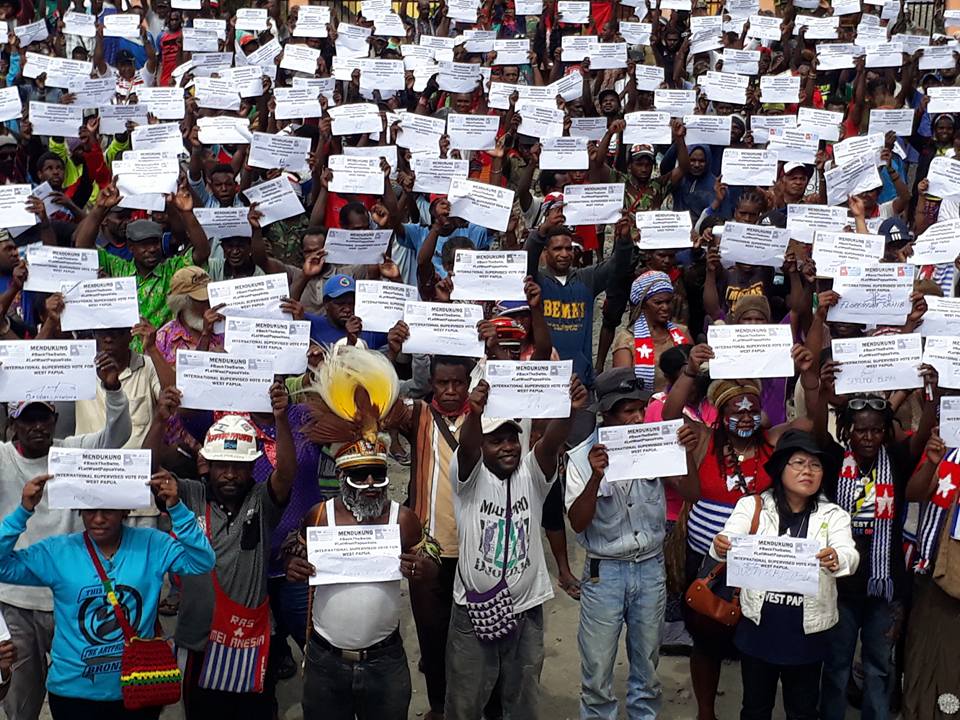 How you can help:

Could you can collect 100 or more signatures for West Papua?
Message from Benny Wenda;
"From the bottom of my heart, I urge all international supporters to please keep Signing and Sharing the petition. The people of West Papua have sacrificed their lives for what this petition represents. It is one of the only ways they can express themselves and their aspirations and now it is being systematically banned and those West Papuan people who sign it are at risk of being arrested, tortured and even killed.
In August 2017, this petition which has already collected tens of thousands of signatures, will be swum across Lake Geneva and into the hands of the United Nations to show the aspirations of the West Papuan people that we want self-determination. We will show the world that we the people of West Papua want to be free people at last in our ancestral homeland"
The time is now. We have until August to show the UN and its members that we the International Community call on them to correct the mistakes of the past and Let West Papua Vote!