Join the Global Flag Raising for West Papua on 1st December!
On the 59th anniversary of the first raising of West Papua's symbol of independence, the Morning Star Flag, we invite you to take part in this year's Global Flag Raising action to show your solidarity for West Papua's freedom and right to self-determination.
To help show the growing worldwide support for West Papua, each year we ask supporters to send in photos of themselves raising the West Papuan flag in their area. When people publicly display the Morning Star, they not only show their solidarity with the West Papuan people, but also acknowledge their rightful path to freedom; a process that was interrupted by Indonesian occupation.
We encourage as many groups and individuals to take part on this day by themselves if they would like to, but there are also a number of events which are being officially already organised by solidarity groups worldwide.

Spokesperson for the Free West Papua Campaign, Raki Ap, explains;
"The land of West Papua will always be remembered as the birth place of the Morning Star, which is the last glimpse of night as the sun rises. The Morning Star has guided seafarers to West Papua's shores for thousands of years, and so too it will also guide us to freedom.  The Morning Star is the symbol of our home, and represents our dream to live independently and in peace. This is why we will keep calling on our friends around the world to participate in raising the Morning Star flag alongside us, and continue asking then to show Indonesia they affirm our path to freedom and right to self-determination."
Please join us on December 1st:
Take a photo of you and/or your group raising the Morning Star Flag
If you do not already own one, flags can be ordered from our website here: Free West Papua Campaign Shop (which we've recently restocked!) or by printing one out here.
You can also make a Morning Star Flag. The time and creativity put into the handmade flags are very special and appreciated by the West Papuan people
Tag us with your photos @freewestpapua and by using the hashtags #GlobalFlagRaising #FreeWestPapua and #LetWestPapuaVote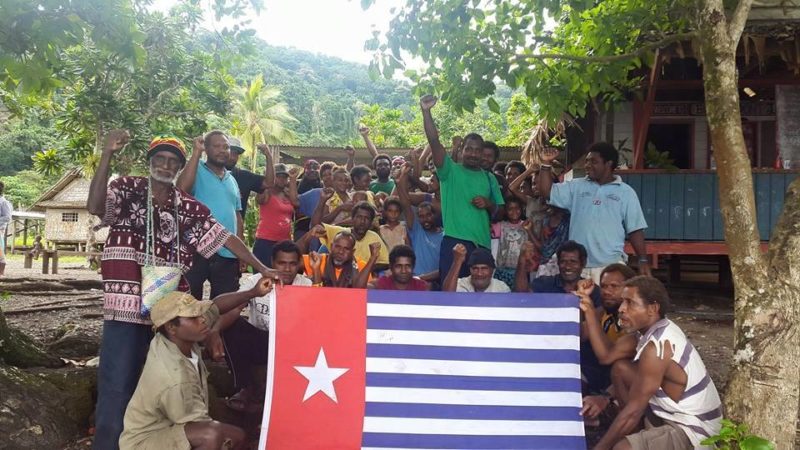 We also ask that our followers help us to keep watch over the people of West Papua during this time. We always anticipate an increase of mass arrests and brutality by Indonesian security forces against the thousands of West Papuans expected to participate in peaceful demonstrations.
Please help to dispel rumors by sharing any news of brutality and mass arrests as it is reported to us by the Papuan people themselves. Because Indonesia bans foreign journalists and human rights organizations, social media is one of the few resources West Papuans have to tell their truth.  The Indonesian government routinely tries to justify their aggression towards Papuans by framing them as terrorists. Please show the world when these claims are false, and help to keep all Papuans safe. When the Indonesian government knows the world is watching, they are more likely to quickly release people, and we hope, less likely to torture or kill them.
Thank you for standing with West Papua.
We look forward to seeing your photos!