Indonesian Troops Accused of Killing, Mutilating 4 Papuans
August 26, 2022
Indonesian security forces said Monday they have arrested six elite troops who are accused of involvement in the killing of four indigenous Papuans and the mutilation of their bodies.
Residents of Iwaka village in Mimika district were shocked on Friday by the discovery of four sacks, each containing a headless and legless torso, in the village river. Two other sacks were found separately, one containing four heads and the other eight legs. Police said the men's mutilated bodies were placed in sacks filled with rocks and thrown into the river.
Papua was incorporated into Indonesia in 1969 after a U.N.-sponsored ballot that was widely seen as a sham. Since then, a low-level insurgency has simmered in the mineral-rich region, which is divided into two provinces, Papua and West Papua.
Police arrested three civilians over the weekend for suspected involvement in the killing, and that led to the arrest of the six soldiers by military police, Kamal said.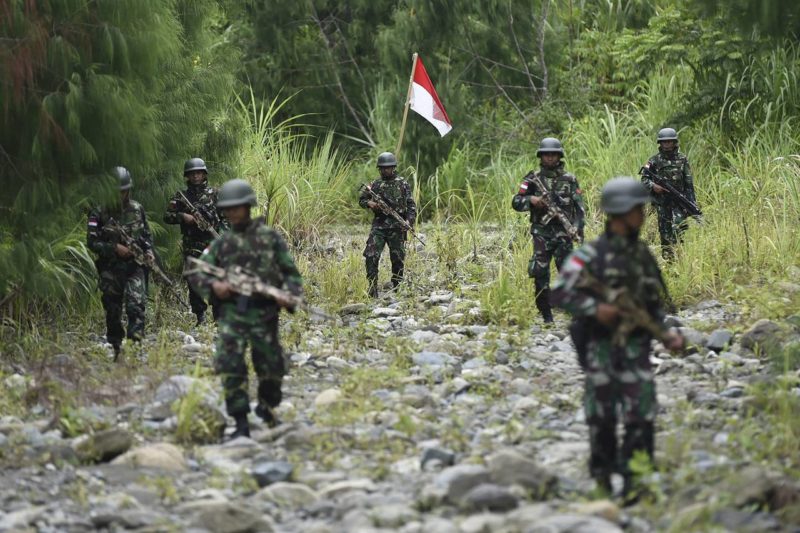 Sebby Sambom, a spokesperson for the West Papua Liberation Army, the military wing of the pro-independence Free Papua Organization, urged Indonesian President Joko Widodo to try the perpetrators in an open court and "punish them with the death penalty."
"This is a crime against humanity by the Indonesian government through its security Forces," Sambom said in a statement, adding that his group is ready to carry out "retaliation operations" if the government ignores their demand.
Conflict in the region has spiked in the past year, with dozens of rebels, security forces and civilians killed.