West Papuan man killed by Indonesian police for protesting against palm oil company
May 23, 2020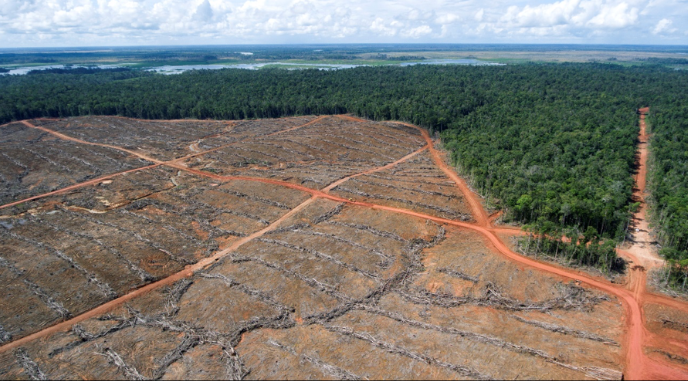 We are deeply distressed to report the death of West Papuan man Marius Betera, who was killed on May 16th after being beaten up by the Indonesian police. The Indonesian police were called by palm oil company PT Tunas Sawa Erma after Marius arrived at their offices to complain that they had bulldozed his banana plantation.

A report from Radio New Zealand follows:

A West Papuan man has died shortly after allegedly being hit by a police officer while making a complaint against a palm oil company.
Indonesian media say the man claimed the company knocked down his banana plantation in the southeast of Papua province.
Marius Betera, from Asiki village in Boven Digoel regency, visited the company, PT Tunas Sawa Erma to complain about not being notified prior to the felling of his trees near the company's plantation.
The Jakarta Post reports the company called a police officer to attend to the man who it alleged carried a machete.
According to witness accounts collated by the Merauke Archdiocese's Secretariat of Justice and Peace and the Pusaka Foundation, the officer arrived and struck Mr Betera on the neck and head, then kicked him in the stomach.
Mr Betera left the company's offices and went to a health clinic where he collapsed and died.
Boven Digoel police say they have arrested the police officer who allegedly attacked Marius and asked the family of the victim to file an official report.
The attack occurred at the office of a subsiuduary of Korindo Group, a Korean-Indonesian logging and palm oil conglomerate with a long record of deforestation in the region.
The employee and its security staffers also reportedly witnessed the violence.
Marius Betera was understood to be a former palm oil plantation employee.
More information about the killing of Marius Betera can be found here.
Marius' tragic death is a direct consequence of Indonesia's brutal, military occupation of West Papua. In occupied West Papua, companies are given free reign to destroy West Papua's environment and the Indonesian military and police are given free reign to kill anyone who protests.
Please Take Action here and join the Free West Papua Campaign, working to stop all further atrocities in West Papua.

Rest in peace Marius Betera, we will ensure you are never forgotten and will continue to campaign for a free and independent West Papua, in which West Papuan people are free to live on their own land in peace.