West Papua Community joins the Cowley Road Carnival
July 11, 2016
Today the West Papuan Refugee Community of Oxford was joined by West Papuans refugees in the Netherlands for the 2016 Cowley Road Carnival in Oxford, United Kingdom.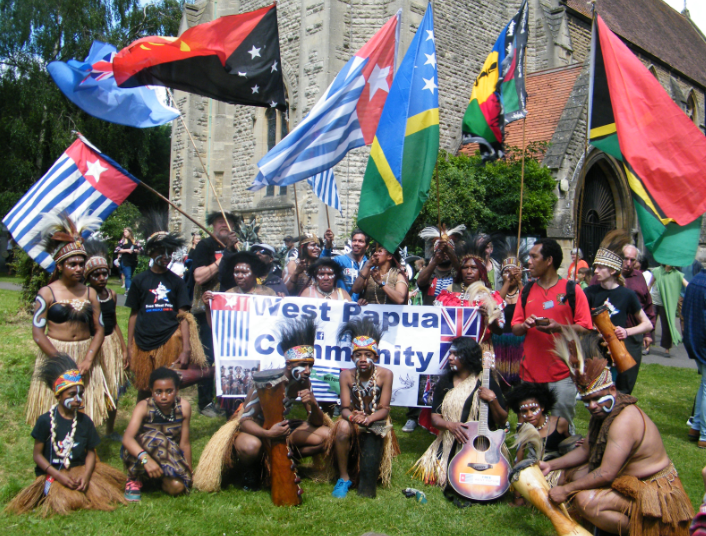 The West Papua Community was very proud to join this carnival and was very proud to carry all the flags of their fellow Melanesian nations and wearing traditional Melanesian clothing.
They gave a message to the Melanesian Spearhead Group (MSG) that they along with all the people of West Papua fully support the United Liberation Movement for West Papua (ULMWP)'s full MSG membership.
After the carnival, the West Papua Community took to the stage where they performed Melanesian freedom songs and told the people of Oxford about struggle for West Papua's freedom from Indonesia's colonialism and illegal occupation of West Papua.
More photos from the Cowley Road Carnival can be seen on our Facebook Page here. 
This carnival gave the West Papua Refugee Community the opportunity to show the people of Oxford the Melanesian spirit and to raise a lot more important awareness and support for the cause.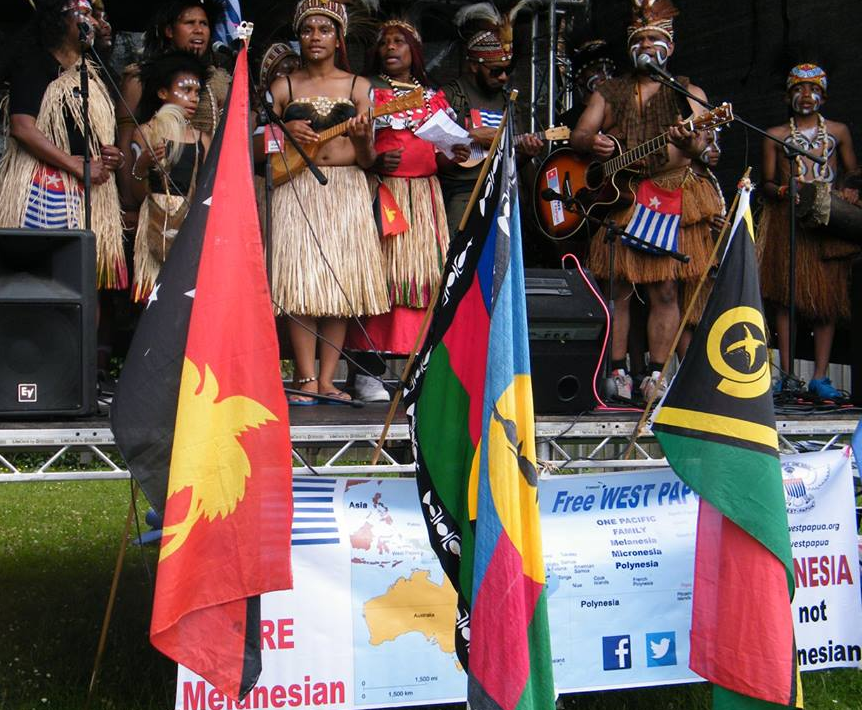 The Free West Papua Campaign is very grateful for all the support from the people of Oxford and from people across Melanesia and we are also very confident and encouraged at all the interest and enthusiasm shown for the cause.
We fully encourage all our Melanesian wantoks, brothers and sisters to please Take Action for West Papua's full MSG membership, please spread the message and do all you can to help West Papua to return to it's rightful place as a full member of the Melanesian family.
We will keep up the Melanesian spirit and keep the Morning Star flying to raise as much support as possible for the freedom of West Papua!
West Papua is an integral part of Melanesia!
#WP4MSG