Free West Papua T-Shirt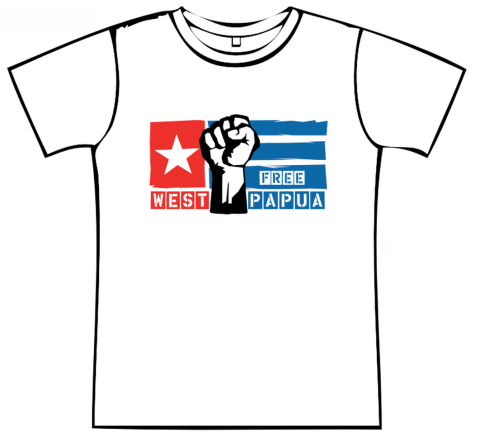 High quality organic, fair trade, 100% cotton t-shirts, screen printed by hand using eco-friendly inks by the brilliant I Dress Myself.
A new design in our range. White t-shirts, with Free West Papua emblazoned across the front.
Sizes / Fits (scroll down for size chart info):
kid's fit (5-6, 7-8, 9-10, 11-12 yrs)
women's fit (s, m, l, xl)
men's fit (s, m, l, xl, xxl)
All T-shirts are ethically sourced through the same trusted supplier.
***For kid's fit please email us at office@freewestpapua.org after ordering to state size preference**
PLEASE NOTE: due to changes in international regulations in effect from JULY 1ST 2021, supporters buying merchandise to be sent to countries in the EU may have to pay additional fees in order to receive their items.  If you are ordering items to be delivered to the EU, we advise you to check your country's VAT regulations for items imported from GB before placing your order.  The charges will vary depending on which country you live in.  We are sorry for this change and we are seeking advice as to whether we can prevent these charges being incurred in the future.
Size charts: