Free West Papua T-Shirt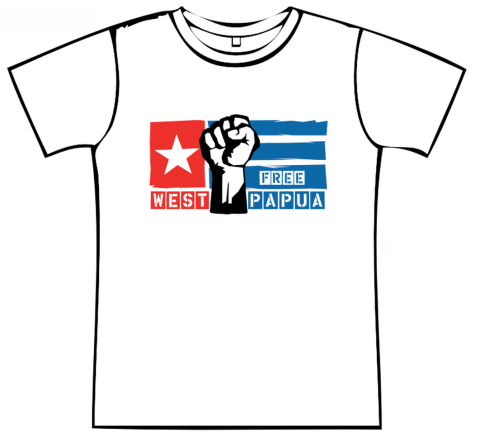 High quality organic, fair trade, 100% cotton t-shirts, screen printed by hand using eco-friendly inks by the brilliant I Dress Myself.
A new design in our range. White t-shirts, with Free West Papua emblazoned across the front.
Sizes / Fits (scroll down for size chart info):
kid's fit (5-6, 7-8, 9-10, 11-12 yrs)
women's fit (s, m, l, xl)
men's fit (s, m, l, xl, xxl)
Please note: due to temporary supply issues there may be very slight variations in the sizing of some garments in this design.
All T-shirts are ethically sourced through the same trusted supplier.  Please email us at office@freewestpapua.org if you would like further information about sizing variations before purchasing.
***For kid's fit please email us at office@freewestpapua.org after ordering to state size preference**
Size charts: