News Stories
Category: Self-Determiantion
Page 2 of 15
11 - 20 of 147 posts

March 14, 2018
Could YOU use your talents or do something you've never done to raise support for West Papua? Could YOU take the #FreeWestPapuaChallenge?  Over the years, around the world people have undertaken incredible and inspiring acts of solidarity with West Papua, by themselves and in groups, to raise much-needed awareness and…

March 12, 2018
After 8 months in jail and 15 appearances in court, West Papuan political prisoner Yanto Awerkion's trial verdict is finally set to take place tomorrow and under Indonesian law he could be given 15 year jail sentence for "treason".

February 28, 2018
Show your solidarity for West Papua by coming to the Rockin' for West Papua Peace Concert, an important fundraising gig raising awareness and support for West Papua's freedom through the power of music.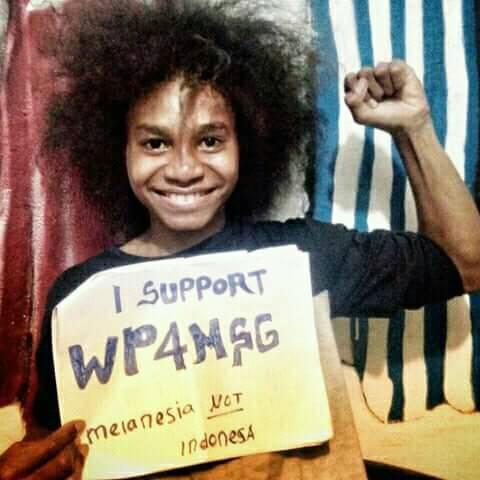 February 18, 2018
Weare delighted to announce that after months of hard campaigning from all over West Papua, across Melanesia and around the world; West Papua, represented by The United Liberation movement for West Papua (ULMWP), has fulfilled the prerequisites for full membership of the key sub-regional organisation, the Melanesian Spearhead Group. The

February 6, 2018
Yanto Awerkion, one of West Papua's most prominent political prisoners has recorded a new video message today in secret, calling upon the leaders of the Melanesian Spearhead Group (MSG) to welcome West Papua back as a full MSG member at its leaders summit next week. Yanto's trial has now…

February 4, 2018
New momentum needed for West Papua's full MSG membership! From 10th to 15th February the Melanesian Spearhead Group (MSG) will meet in Port Moresby, Papua New Guinea and discuss the United Liberation Movement for West Papua's application for full membership of the Melanesian Spearhead Group (MSG).

January 30, 2018
On 26th January, the Malaysian Socialist Party submitted a memorandum to a United Nations representative in Kuala Lumpur, calling on the UN to support West Papuan self-determination and to recognize the historic West Papuan People's Petition, signed by over 1.8 million people. The memorandum was endorsed by a total of…

January 30, 2018
This article was originally published by the International Coalition for Papua (ICP).   The 'Indonesian Institute of Sciences' (LIPI) in cooperation with 'Change.org' has conducted an internet survey among 27.298 Indonesian citizens about their perceptions regarding West Papua. The majority of participants consisted of Non-Papuans (98%), most of them living outside…

January 30, 2018
Today 29th January, people gathered in Canberra outside the office of Julie Bishop, the Foreign Minister of Australia to demand that she urgently address and take action over the health crisis in West Papua which has claimed the lives of over 100 West Papuan children.

January 24, 2018
The umbrella human rights organisation, the International Coalition for Papua (ICP), which presents evidence to the United Nations, has documented the extra-judicial killings of at least 10 West Papuan people by the Indonesian military and police in 2017 alone. Many others are also believed to have been killed.