UK: You & Your MP are invited! Parliamentary meeting for West Papua (June 2019)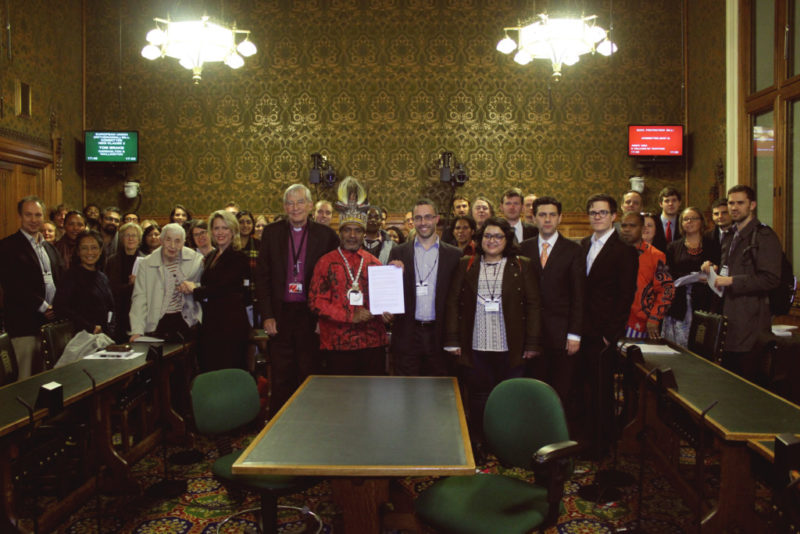 On Tuesday June 4, the UK-based All-Party Parliamentary Group on West Papua (APPG) will be holding a meeting in Westminster entitled 'The Human Rights Crisis in West Papua'. You and your MP are invited to attend.
Can't attend? Ask your MP to attend – afterall, they work for you!
The meeting of the All Party Parliamentary Group on West Papua (APPG) is Tuesday June 4, 5:00PM – 6.30PM in the Thatcher Room, Portcullis House, Bridge Street, London, SW1A 2LW, United Kingdom.
Please use the email facility below, provided by TheyWorkForYou to contact your MP. Use  your own words but a simple message with the meeting details is enough.
Or arrange to meet your MP and take them to the APPG. Why not?
Please note that this meeting was been re-scheduled from May due to unexpected circumstances. Apologies for any inconvenience this may have caused.
Contact your MP now!
The Human Rights Crisis in West Papua – meeting schedule
Alex Sobel MP, Chair of APPG on West Papua: Introduction
Benny Wenda, Chair United Liberation Movement for West Papua (ULMWP): The State of the West Papuan Struggle
Peter Prove, International Director, World Council of Churches (WCC): The World Council of Churches 2019 delegation visit to West Papua
Dreli Solomon, First Secretary, Embassy of the Republic of Vanuatu, Belgium: The Republic of Vanuatu's support for West Papua
Jennifer Robinson, Co-founder, International Lawyers for West Papua: West Papua's legal right to self-determination
West Papua: moving up the agenda
There has been a lot of attention by the UK Parliament to West Papua so far this year: historic first-ever House of Commons debate on West Papua, held on May 8. West Papua has been the subject of a stream of debate interventions, written questions and motions in the UK Parliament this year.
West Papua has made great strides in its campaign for self- determination from Indonesia. Two committees of the United Nations – the UN Decolonisation Committee (2017) and the Human Rights Council (2019) – have now received copies of a petition signed by an unprecedented 1.8 million West Papuans for a referendum on independence. For further information see: http://www.ipwp.org
Other ways you can help
We welcome donations to our work for the West Papuan people at any time. Please use the form below.