Join our 'Rockin for West Papua' global peace concert – October 2017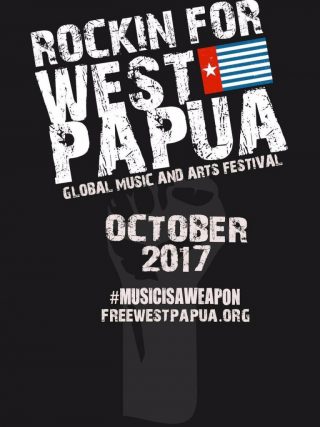 Rockin For West Papua is an international series of Music & Arts events where artists and individuals can show their solidarity with the people of West Papua, curated by the Free West Papua Campaign Australia, and in association with Rize of the Morning Star.
Now in its 2nd year, Rockin For West Papua 2017 dates have been set for a weekend of global action from Friday 6th October to Sunday 8th October.
Expressions of interest are invited from bands, artists, venues or promoters that would like be involved in Rockin For West Papua 2017 – please message us ASAP so we can coordinate each city.
Please go to Rockin for West Papua 2017 Facebook page or contact:
Australia – ash@FreeWestPapua.org
or
UK –  kate@FreeWestPapua.org