Rockin for West Papua 2018 #MusicIsAWeapon
October 6, 2018
Rockin for West Papua 2018
For immediate release Sydney Australia, October 6th, 2018
Musicians, DJs, spoken word and visual artists all around the world are gathering once again to participate in the annual Rockin for West Papua Global Peace Concerts taking place this October. In the third year of Rockin, over 80 bands, in 16 gigs, across 3 continents are gearing up to make some serious noise for West Papua.  Rockin for West Papua has a very  clear message; Stop the genocide in West Papua, and give the people of West Papua their FREEDOM!
Kicking things off was Holland, with the legendary West Papuan band Mambesak, and the perfect start to this year's concerts. Founder of Mambesak, musician and freedom fighter Arnold Ap was arrested, tortured and assassinated by the Indonesian military in 1983.  Ap's family now live in exile in Holland. The Ap family is proud to launch the month of Rockin for West Papua to carry on the torch of their father's legacy and music. The family is excited to share the stage with fellow musicians Pascion, Teddy Talapessy , Thiago Mereilles, NWay and more.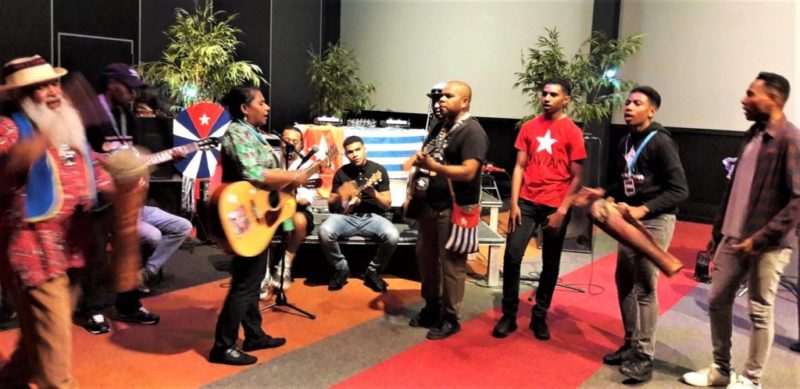 Next weekend Rockin will be hitting Newcastle UK, and Galiza in Spain with headliners Feed the Elk, and Chris Musak and then being totally blown out of the water by Australia, the home of Rockin for West Papua. Seventy bands will be joining the events over two weekends from Sydney where the legends SKID ROW will be headlining on the 21st; Cairns, Gold Coast, Melbourne, and Townsville with artists such as Late November, Crustfund Kids, All Strings attached, Nathan Gleeson, Monster Fodder, Baltimore Gun Club, Sol Nation and so many more! With West Papua only 250 km away from Australia, we want our neighbours in West Papua to hear us!
The final shows will be Johannesburg, South Africa and Cornwall, UK. Joining the ranks of freedom fighters are Dprssd Mode, Ms Demeanor, Adam Distortion, Indigo Girl, The Resistars, Arnold Van Den Dolder and King Louis and others, making history for West Papua.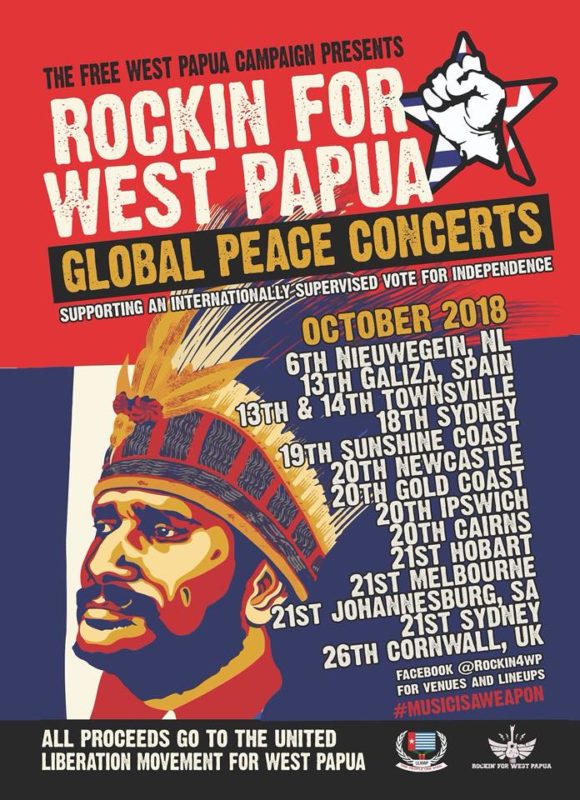 Rockin for West Papua raises funds for the United Liberation Movement for West Papua (ULMWP), the democratically elected leadership, representing the interests of the Papuan people internationally and at the United Nations.
A small country in waiting has been illegally, and brutally, occupied by Indonesia since the 1960s. Under Indonesia's violent rule, the indigenous people are suffering a slow genocide and eco-cide.  Only this week West Papuan children were killed in Indonesian airstrikes. Last month over 220 people were arrested. 87 were arrested during the United Nations assembly when people came to the streets in support of Vanuatu, who were speaking out for them at the United Nation's General Assembly Debate. In the past 50 years over 500,000 indigenous West Papuans have been killed.
Director of the award winning film Punks for West Papua, and Founder and coordinator of Rockin for West Papua, Mr Ash Brennan,  says "West Papuans use music to tell their stories, but freedom of expression is oppressed in West Papua. Doing something as simple as raising the flag of independence can bring a criminal charge of treason and a 15 yr prison sentence."
Today human right abuses including rape, torture, murder, arbitrary arrests, lack of access to basic healthcare, are all a daily reality for the indigenous people of West Papua. Due to Indonesia's ban on foreign journalists and human rights NGOs, the international community, governments, and mainstream media, hear little, and do little.
From Australia to the Nederlands, many countries have played a role in the betrayal of the West Papuan people, and still profit from its vast natural resources. It's now up to the people to create a global outcry to demand social justice and freedom for West Papua.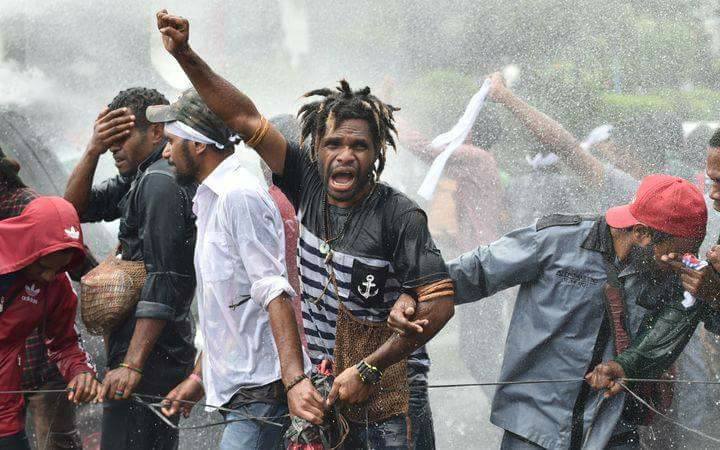 Last year the collaborative efforts of Rockin for West Papua (which raised over $12,000 ), The Free West Papua campaign and the Swim for West Papua helped to deliver the West Papua Peoples Petition to the United Nations.
Although banned by the Indonesian government, the petition was signed in secret by 1.8 million (over 70% of the indigenous population) under threats of arrest and torture; making it the most significant mass action in West Papuan history.
The petition, and efforts for West Papua at the United Nations are making progress, with next year seeing Vanuatu tabling a motion on West Papua's right to self-determination at the UN General Assembly September 2019. With enough international support West Papua could be finally returned to the UN where it belongs.
All proceeds of Rockin for West Papua will continue to fund the work of the ULMWP.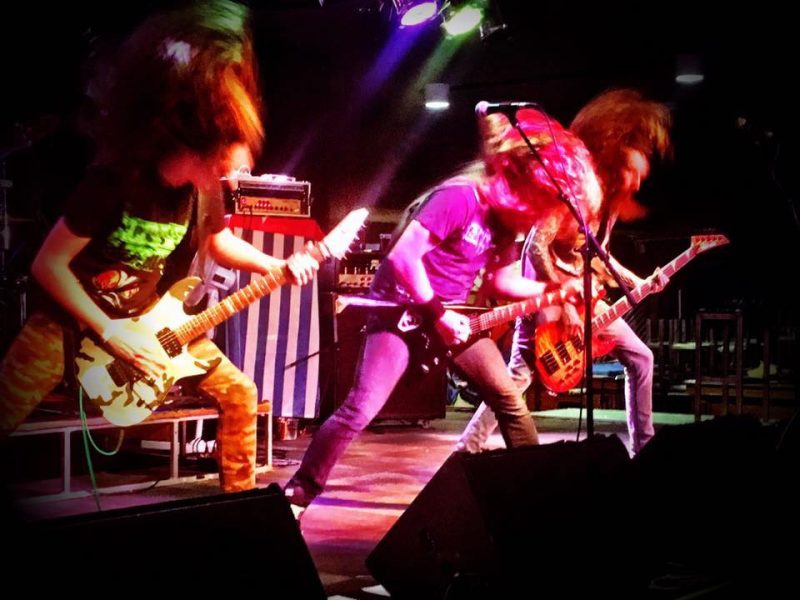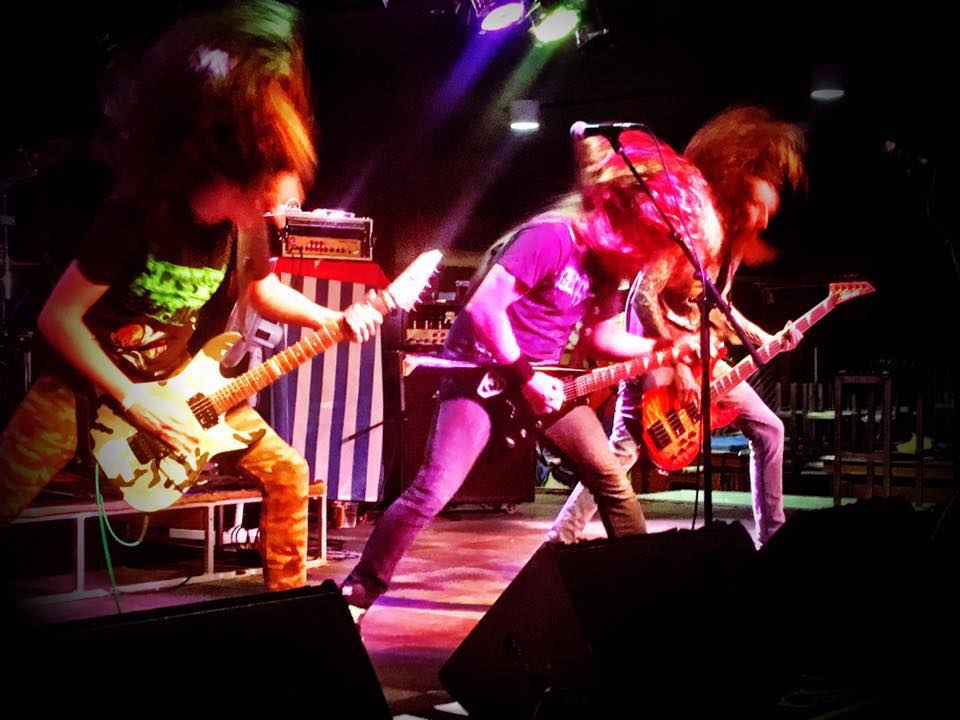 Also this year, in collaboration with R4WP  is the launch of a new UK based Punks for West Papua initiative, inspired by the award winning film Punks for West Papua.
The UK punks will be organising a year-long campaign to break the world drumming record, launching at the end of October 2018. Organiser of the world record attempt and founder of Gas Music, Gary Hilton says… "The deafening noise of 2 million drums will beat at the door of the United Nations until they finally acknowledge that a grave injustice has been committed against the people of West Papua and needs to be put right".
Punks For West Papua Australia Opens Chapter In 'Angry Manchester', UK At Sonder Festival 2018
It's time to make some noise for West Papua… and #MusicisaWeapon
Global concerts 2018:
Artists; ✪ ✪ ✪ Rapha Pico✪ Pascion✪ Teddy Talapessy ✪ Thiago Mereilles ✪ NWay ✪ Kayu ✪ Jeff Sopacua ✪ Onias Landveld✪ Mambesak ✪ ✪ ✪
Artists; ✪ ✪ ✪ Feed the Elk ✪ Yasser Killany and the Koda Collective✪ Calculus (Pangea sound system/ wheel up records)✪ ✪ ✪
Artists; ✪✪ ✪ ✪  Chris Musak and the Viverio Wave Riders✪ Bang 74✪ OS Derradeiros✪ ✪ ✪
Artists; ✪ ✪ ✪ Late November ✪ Bobby & the Firelight ✪ The Firelight Collective ✪ Freaky Business ✪ Deepsea Creature ✪ UKE Nomad ✪ Drumbumba ✪  the Townsville Drum Collective ✪ ✪ ✪
Artists; ✪ ✪ ✪ Crust Fund Kids ✪ Rukus, ✪ Australis über alles (Dead Kennedys cover band) ✪ Loose Unit ✪ DIRTY SLUTZ ✪ Numbskull ✪ ✪ ✪
Artists: ✪ All Strings Attached ✪ Olivia Ruth Band  ✪ Parker Street Dub Club ✪ Bub-Kiss ✪ Aspy Jones
Artists; ✪ Nathan Gleeson, formerly from Ace Efalant,  ✪ Trashed Again ✪ The Not Nots ✪ The Craw ✪ Them Wild Oats ✪ The Grounds ✪ Shinu Gnu ✪ The Dead Set ✪ Nothing Like You ✪ The Dark Clouds ✪ William Street Strikers ✪✪✪
Artists; ✪  Monster Fodder ✪  Tokyo Beef  ✪  Die for Mushies ✪  SKDP ✪
Artists; ✪  Baltimore Gun Club  ✪  Dirty Liars ✪  The Gutter ✪  FriendlyFire  ✪ Hang ✪  ZEMEZ ✪
Artists; ✪ ✪ ✪ Justin Wellington JW ✪  Cameron Cusack ✪  Koalition ✪  Kaweyova ✪  Feat Tahinni ✪  Xoz✪  Seanie "axxe"alberts ✪  Forest ✪  Story Thief✪ ✪ ✪
Artists: ✪ Tim Rozemulder ✪ Billy whitton ✪ Naomi Jones ✪ Ian Paulin ✪ Tim Davies ✪ The Sign ✪ Radio Silence ✪ Jax & the wayward✪✪✪
Artists: ✪  Sol Nation ✪  The Black Sistaz ✪  The Black Orchid String Band  ✪  Mitch Tambo ✪ ✪ ✪
Artists: ✪   Dprssd Mode✪   Ms Demeanor✪   Adam Distortion✪   Indigo Girl✪   The Mean Streets ✪   Slippery When Wet ✪  ✪  ✪
Artists: ✪  WES PUDSEY AND THE SONIC ACES ✪  MUCHO SONAR✪  LILLYE✪  AXE GIRL
Artists: ✪ DJ's Arnold Van Den Dolder ✪ King Louis ✪ Joe Getz ✪ Lord Jord ✪ The Resistars ✪✪✪
And more to be announced…..
Interviews available:
Founder of Rockin for West Papua, and Director of award winning documentary "Punks for West Papua" please email Ash@FreeWestPapua.org.
Spokesperson for the Free West Papua Campaign and musician Raki@FreeWestPapua.org
For interviews with any of the bands, please get in touch directly with Ash.