West Papua represented at the UK's Cowley Road Carnival
July 5, 2017
On Sunday, 2nd July the West Papuan Community of Oxford, UK raised significant awareness and support for West Papua at the renowned Cowley Road Carnival which was attended by tens of thousands of people!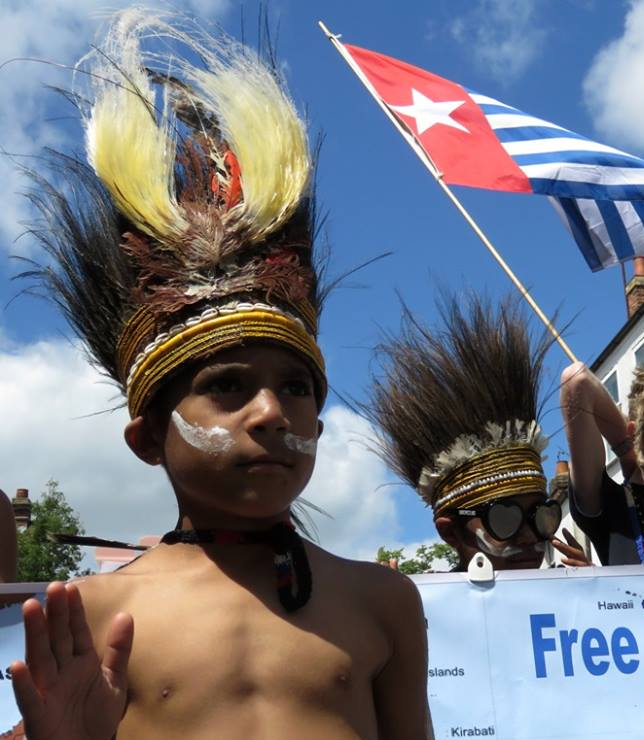 The voice of the West Papuan people was well and truly heard in Oxford and the West Papuan flag was flown around the city.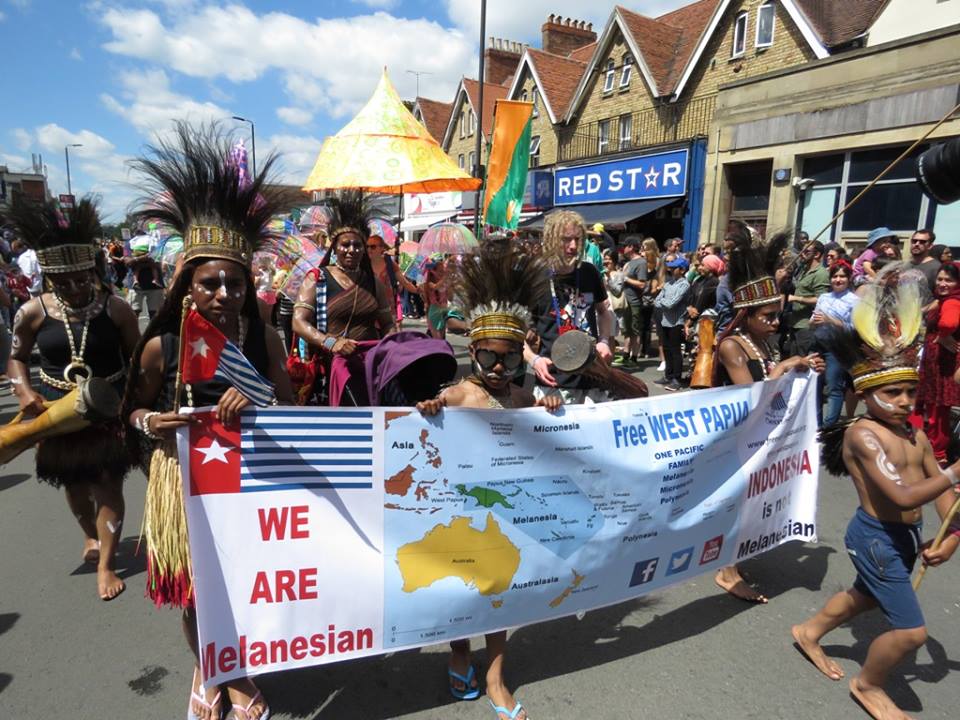 This was followed by a performance and a speech by a West Papuan activist, as well as a Free West Papua Campaign stall, the products of which can be ordered through our online store.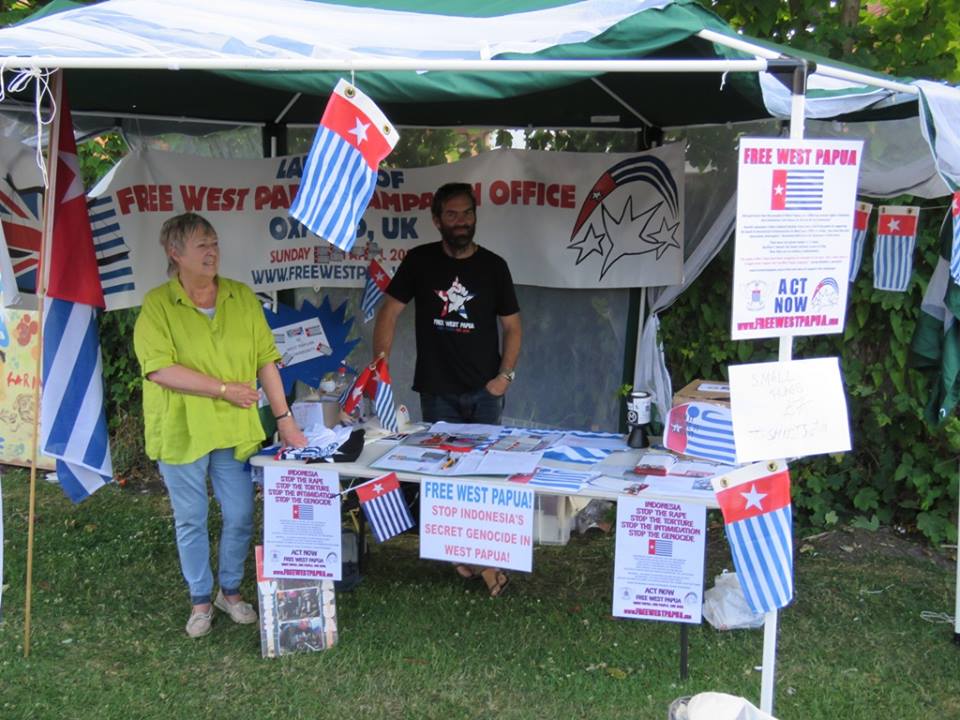 We also encouraged people to sign the Swim for West Papua petition #BackTheSwim which calls for a referendum in West Papua and will be swum across Lake Geneva into the United Nations this August. #LetWestPapuaVote
Many thanks to all those in Oxford who came and supported the people of West Papua at the Cowley Road Carnival! West Papua's culture is being quickly eroded under Indonesia's brutal genocide of the West Papuan people. Promoting West Papua's culture is an essential part of keeping the West Papuan struggle alive and flourishing.
You can see some more of the spectacular photos from the Cowley Road Carnival below