Filep Karma supports the Global Petition and Swim for West Papua
May 13, 2017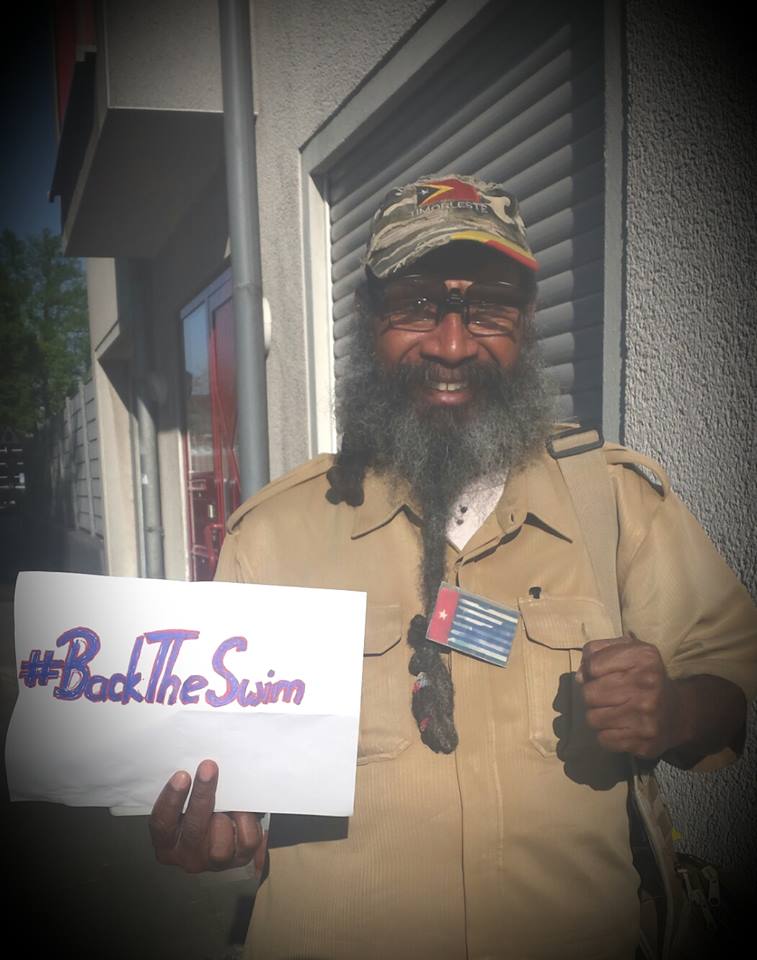 West Papua's most famous ex-political prisoner, Filep Karma who was sentenced to 15 years in jail just for raising the West Papuan flag, has visited the Netherlands where alongside Free West Papua Campaign – Netherlands he has been raising awareness and support for West Papua's freedom and self-determination.
He also showed his support for the Global Petition for West Papua that will be taken to the United Nations by the "Swim for West Papua" team across Lake Geneva this August. Filep Karma was very excited to hear about Swim for West Papua, saying "We should join the Swim for West Papua. Why not? It's our struggle."
Filep Karma is the latest famous figure to personally support the Swim for West Papua and the Global Petition for an Interntionally Supervised Vote in West Papua. Other notable supporters include: Benny Wenda, Archbishop Desmond Tutu, Benjamin Zepahniah, Nili Latu, Marcus Watts and Rev. Steve Chalke.