URGENT: 200 West Papuans arrested, stabbed, 26 tortured, journalist attacked; all 2 days before World Press Freedom Day
May 1, 2017
We have just received urgent news from West Papua that 200 people have been arrested and 26 tortured by Indonesian police, 2 days before Indonesia hosts the World Press Freedom Day in Jakarta. At least one journalist was arrested and beaten during the crack-down, shining a light on Indonesia's double standards on press freedom.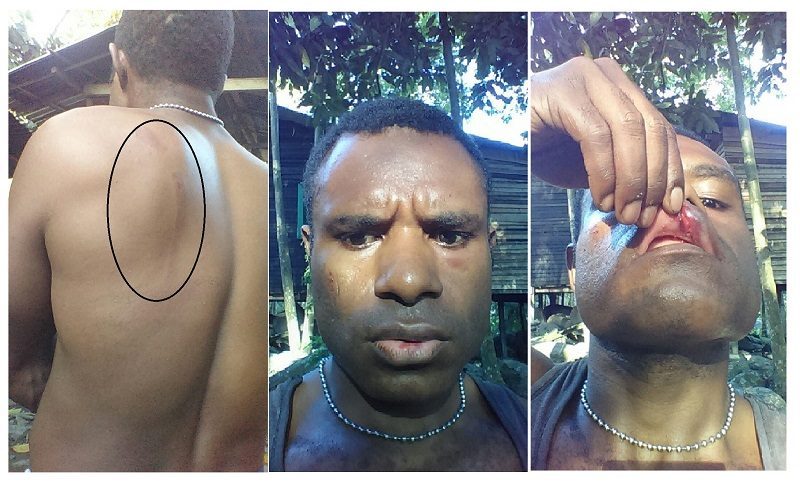 West Papuan journalist, Yance Wenda, has released photos of his injuries. Wenda was reportedly surrounded and beaten by several police officers in Jayapura.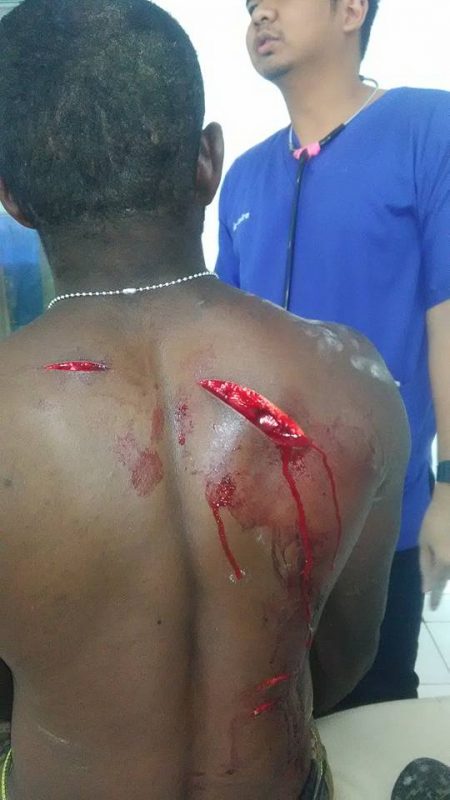 In a separate incidents, two West Papuan people were reportedly stabbed by the Indonesian military in Paniai today also.
We can get interviews from inside West Papua if journalist wish. If you wish for more information, please contact us on 07503213744.
Take Action: Jakarta is hosting World Press Freedom Day on Tuesday May 2, 2017. Let the world know that Indonesia cannot arrest and beat journalists whilst pretending to uphold press freedom. Join our Thunderclap on Twitter and Facebook, and sign our global petition for self-determination in West Papua, to be swum up Lake Geneva in August. #WPFD2017 #LetThemIn #FreeWestPapua #BacktheSwim
Read original article in Bahasa here.